Adaku is an authority and fearless speaking for diversity, equity and inclusion. As an award-winning leadership and people development consultant, keynote speaker, and executive practitioner for DEI efforts across the business, government, non-profit and education, Adaku helps organisations overcome barriers and embed DEI into their business frameworks on strategic diversity, intentional inclusion and organizational effectiveness.
As a speaker, Adaku brings her own unique optimism and enthusiasm to her subject, inspiring others to become a force for powerful positive change, no matter what position they currently hold in an organisation. Her presentations are encouraging and uplifting, peppered throughout with her own personal stories which she masterfully employs to inspire others to reach their potential.
In her work, Adaku has particular expertise in intercultural relations, race relations and intersectionality. She is speaking at over thirty diversity, equity and inclusion events including webinars for companies including Salesforce, Indeed and Heineken. She is a regular contributor to the Society for Human Resource Management, Nigeria's roster of webinars.
Beyond her consultancy and training work with corporate and public sector organisations, Adaku is also an active community member and social advocate. She is the founder of i-Smile, a charity supporting marginalised women and has sat on several community integration consultative forums in association with local authorities and government bodies. Adaku is also on the board of management of a number of charitable organisations.
If you are planning an event, training or webinar and are keen to introduce your attendees to a wide range of topics relating to DEI in an informal, inspiring and engaging way, Adaku will craft a presentation which speaks directly to where your delegates are today and create a compelling vision for where they could be.
With topics including privilege, cultural competency, racism, allyship, unconscious bias and inclusive leadership, delegates will be challenged to think and see the world differently, to act differently and to help create a more equitable, inclusive world where all people are valued equally.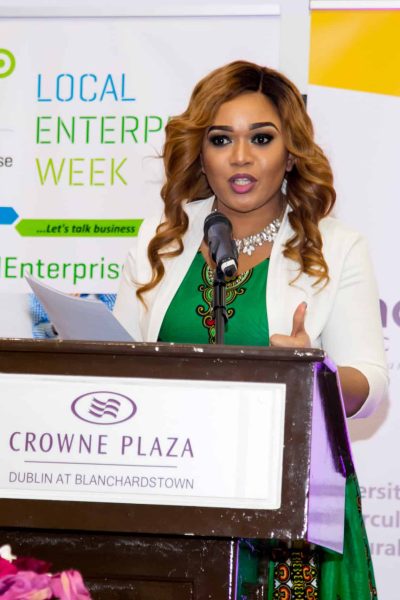 Specialist Topics – Inclusive Leadership

Many speakers will speaking tips on how to lead for performance, how to get the job done fastest or most profitably. But what about excelling as a leader while seeing results and ensuring that your team feels recognised and valued throughout?
Today, more than ever, becoming a skilled leader is about engaging the interpersonal skills that allow you to empower all members of diverse teams through accountability, courage, and humility.  Adaku presents three key strands of inclusive leadership:
Adaku has contributed to events organised by: