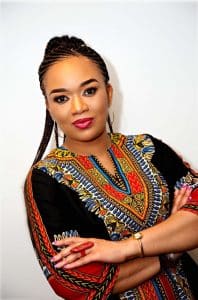 FOUNDER'S STORY
Adaku Ezeudo is an award-winning expert in the area of diversity, equity and inclusion (DEI). She is a facilitator, educator and sought-after speaker who is on a mission to equip companies and organisations with the skills and know-how to empower diverse teams to perform at their best. Her work at PhoenixRize, the DEI consultancy she founded, helps organisations develop successful DEI strategies and implement inclusive policies, fulfilling their statutory diversity requirements, while shaping diversity into a strategic advantage. A servant leader, humanitarian, and passionate advocate, Adaku believes in meeting people where they are to address bias, racism, and injustice.
Read more
PhoenixRize was born out of the embers of a difficult beginning to my career here in Ireland. Although I arrived here as a qualified professional, I found it hard to get my foot on the career ladder.
As a woman of African descent in Ireland, I experienced racism first-hand. Although it was devastating personally and professionally, it taught me many lessons. As an unshakable optimist, I decided to turn my negative experiences into a force for positive change.
In starting my own diversity, equity and inclusion consultancy practice, I help organisations and the people within them understand:
Why Diversity, Equity & Inclusion matters,
How it can help develop inclusive thinking and actions,
How it can help drive collaboration and innovation, and
How it can help create a sense of community within an organisation.
I also bring a new perspective to the conversation happening in organisational circles in Ireland. When I share methods and practices, it is injected with lessons extracted from my lived experience, my work with underrepresented communities, and is backed up by my extensive studies in the area of Women, Gender & Social Justice and Race and Ethnicity.
Leaders who want to exact positive change need to understand the other's point of view. As a Diversity, Equity & Inclusion consultant who has lived as the 'other' I can crack open the lens on that which might otherwise remain elusive in the journey to achieving your Diversity, Equity & Inclusion goals – an insight into the perspective of under-represented communities.
Recognition And Achievements